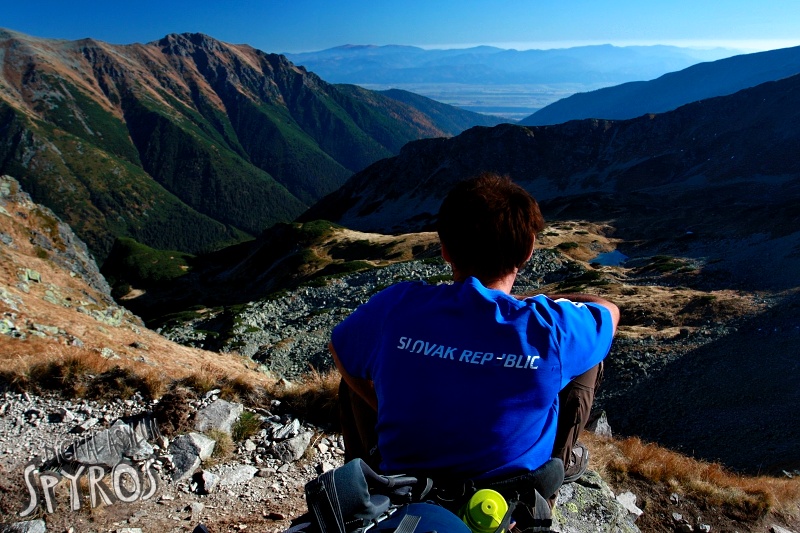 Slovak Republic – the Most Beautiful Country in the World. Jamnická dolina s hrebeňom Otrhancov.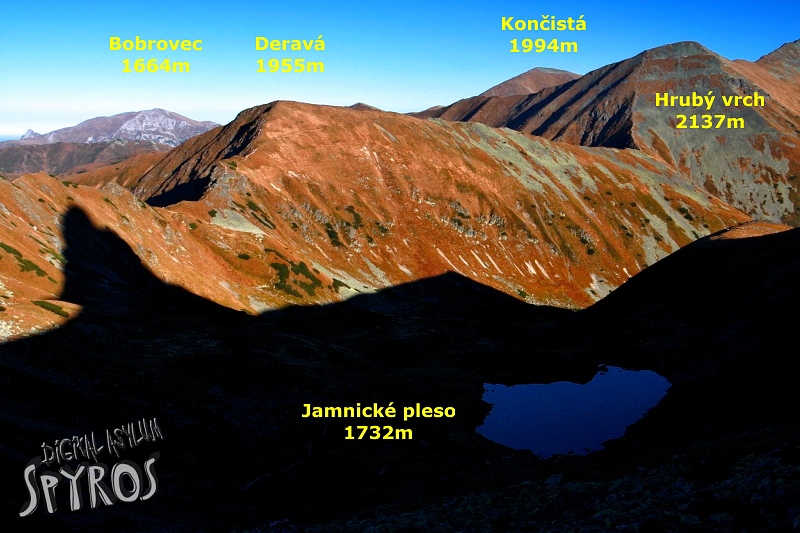 Panoráma na sever s končiarmi Bobrovec, Deravá, Končistá a Hrubý vrch. Jamnické pleso s v tieni majestátneho Ostrého Roháča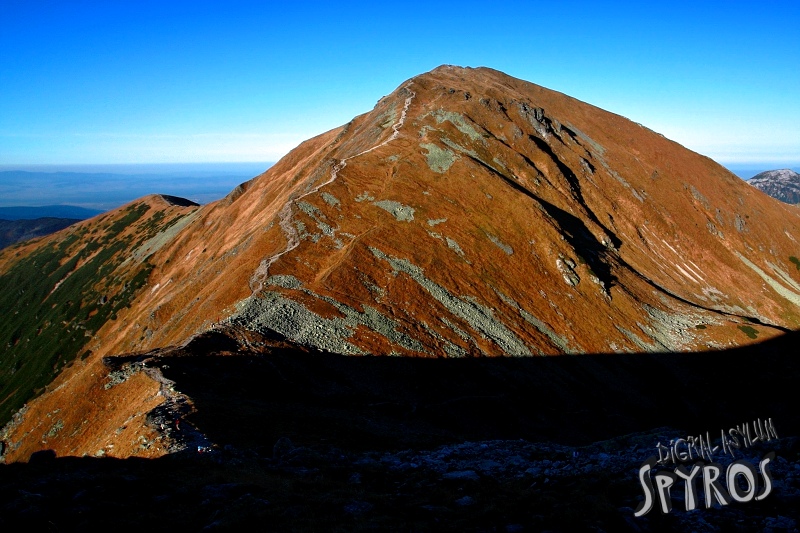 Volovec je hraničný vrch medzi Oravou, Liptovom a Poľskom. Dole v tieni už čaká Jamnícke sedlo.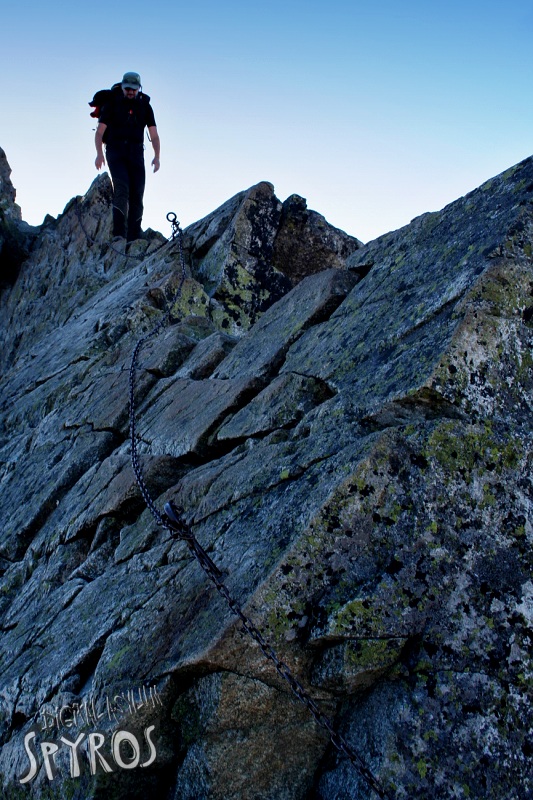 Retiazky na tatranský spôsob (autor: Edo Gajdoš)