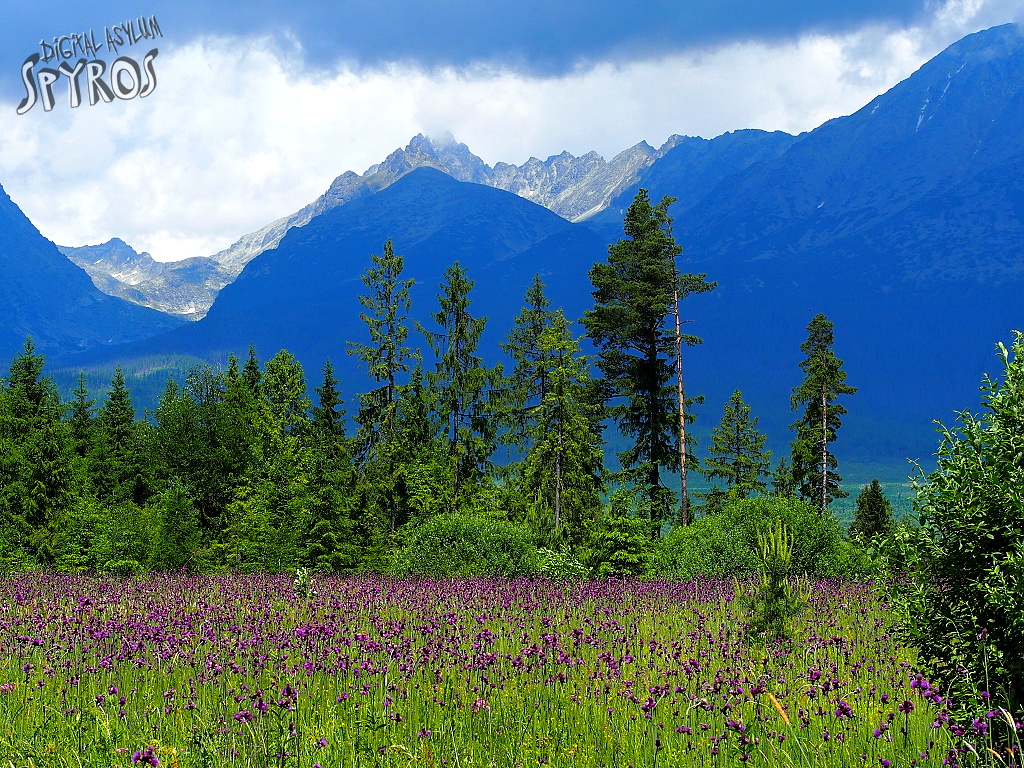 Poprad – Gerlachov – Danielov dom – Tatranské Zruby – Burich – Veľký Slavkov – Poprad (35km, MTB)
Easy circuit with iconic views to the Gerlach without damaging roads by forestry machinery. Meadows played all colors. Perfect place for allergy sufferers. We will get to other meadows in Gerlachov through Družstevná street to Daniel's house. For downhill I have chosen as a starting point Tatranské Zruby. First, a little technically overgrown path and then gravel and asphalt highway along the prehistoric fortification Burich (here we were with our dog Egon on the most recent major trip in autumn 2011) to the Veľký Slavkov.
Nenáročný okruh s ikonickými pohľadmi na Gerlachovský štít bez poškodenia ciest lesnými mechanizmami. Začína sa medzi poľnohospodárskym družstvom vo Veľkej a letiskom, pokračuje sa poľnou asfaltkou až ku brodu, cez ktorý neprejdeme, ale odbočíme doľava na lúčnu cestu do Gerlachove. Lúky hrajú všetkými farbami. Úplny raj pre alergikov. V Gerlachove sa cez Družstevnú ulicu dostaneme na ďalšie lúky a pohodovým stúpaním pri Danielovom dome vyjdeme na Cestu Slobody. Pre zjazd som zvolil ako východisko Tatranské Zruby. Najprv trosku technicky zarastenou cestou a potom šotolinová a asfaltová highway popri pravekom hradisku Burich (tu sme boli s našim psom Egonom na poslednom väčšom výlete na jeseň 2011) až do Veľkého Slavkova.